1. Layer Your Lighting
Every room should have three kinds of lighting: ambient, which provides overall illumination and often comes from ceiling fixtures; task, which is often found over a kitchen island or a reading nook; and accent, which is more decorative, highlighting, say, artwork.
For a living room, you should have at least 3 watts (42 lumens) per square foot. One visual trick Breining swears by: using uplights. "Placing a canister uplight or a torchiere in the corner will cast a glow on the ceiling, making a room seem bigger," he says.
2. Anchor Rugs Under Furniture Feet
Follow these basic rules for an area rug: "In a living room, all four legs of the sofa and chairs in a furniture grouping should fit on it; the rug should define the seating area," says Breining. "At the very least, the front two legs of the sofa and chairs should rest on it," he adds.
Even living rooms with less than generous proportions usually require an 8-by-10-foot or a 9-by-12-foot rug to properly accommodate a seating area. Go too small with the rug size and everything looks out of scale.
3. Call in a Pro to Declutter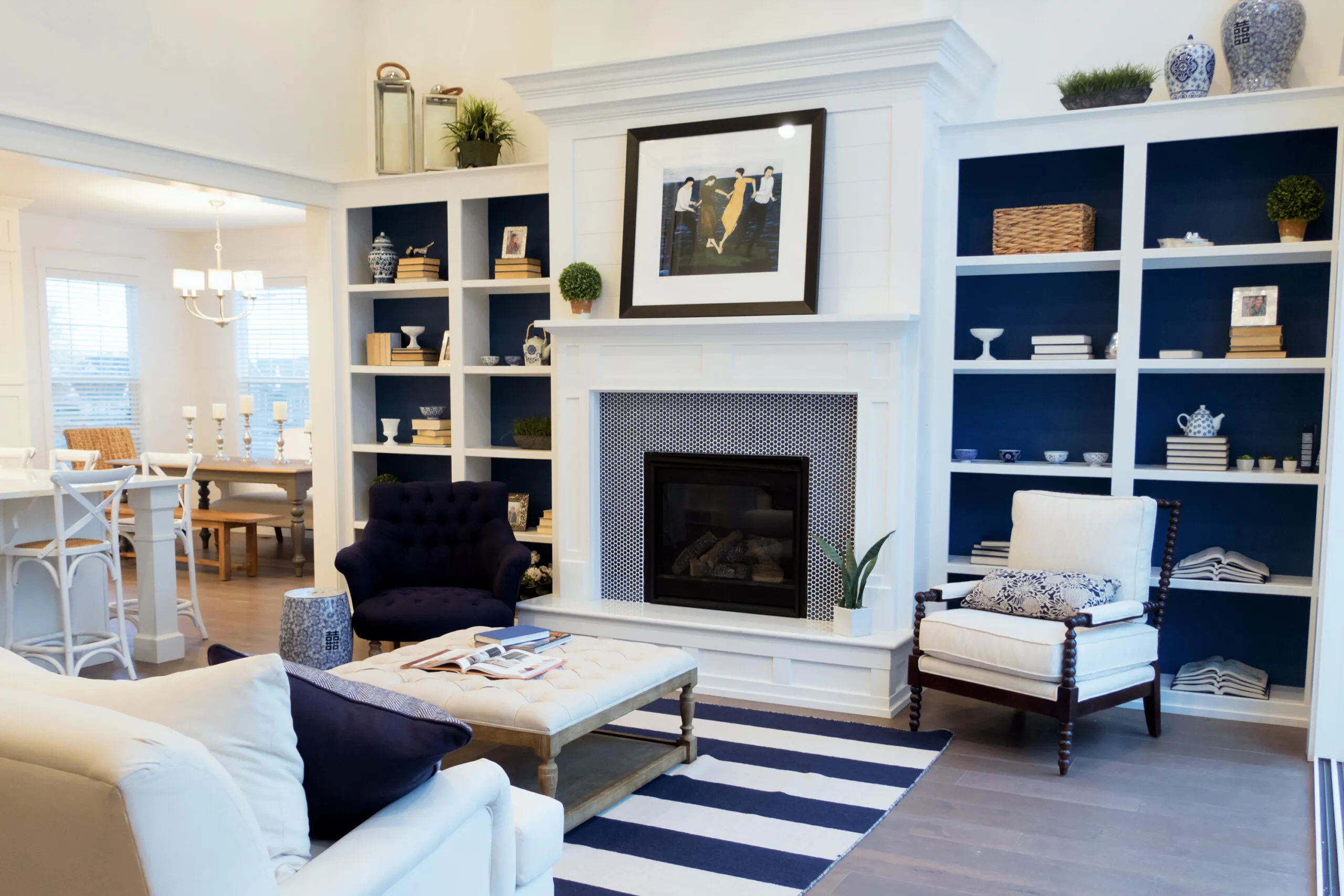 The longer you live in a house, the less you see the mess over time. Sometimes you need a fresh pair of eyes. You can hire an organizer for a few hours (expect to pay $35 to $150 an hour, depending on where you live) to tackle bookshelves and closets, which stagers say are often packed with twice the amount of stuff they should hold.
Breining suggests whittling down what's on your shelves by 50 percent. Then mix horizontal stacks of books among the vertical rows and intersperse decorative objects, such as bowls or vases, among them.
4. Use Visual Tricks to Raise The Ceiling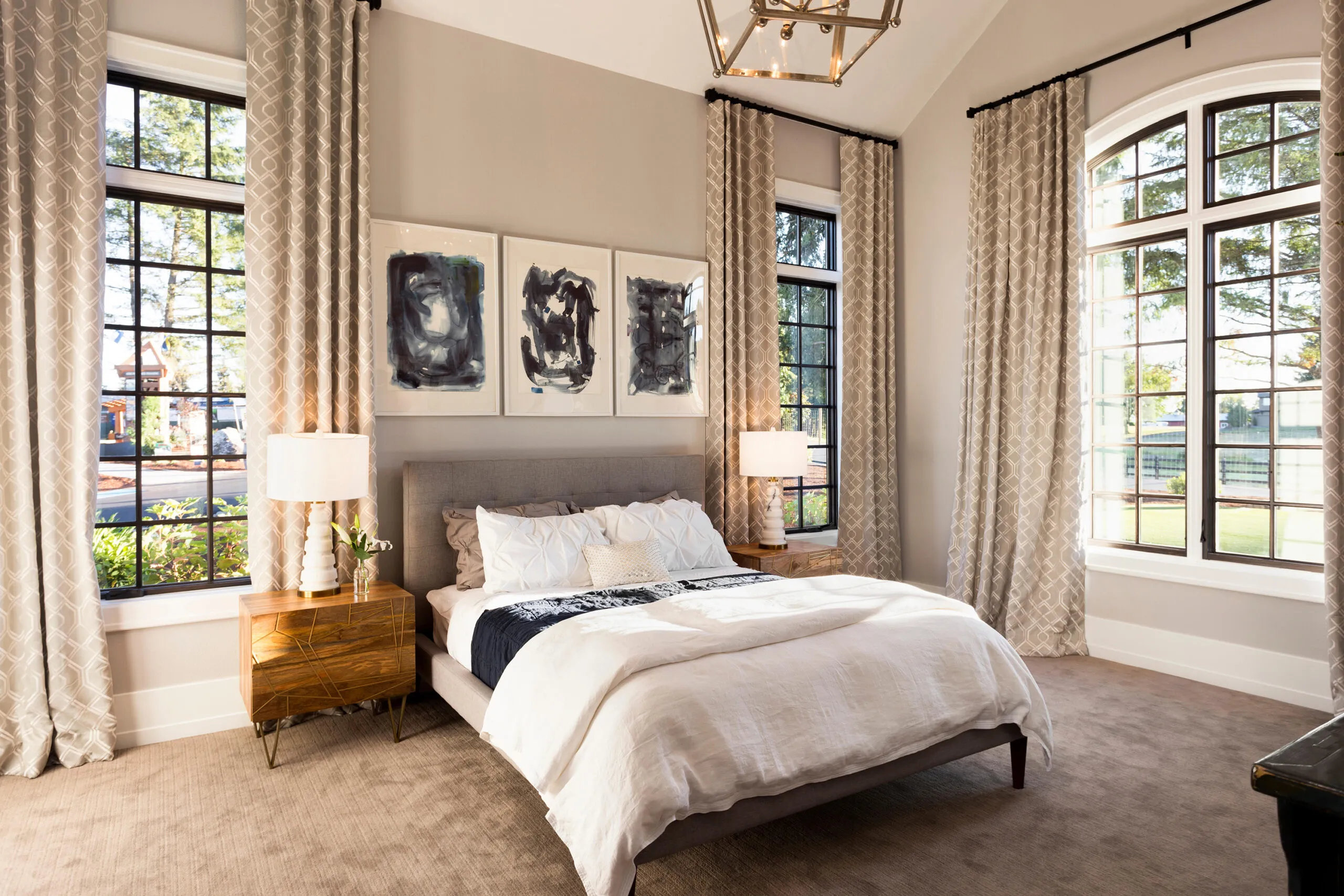 If your ceilings are on the low side, paint them white to make the room feel less claustrophobic. Hang curtains higher than the windows, suggests Allen-Brett, to trick your eye into thinking the room is taller. Most standard curtain panels measure 84 or 96 inches, allowing you to go about 3 inches above the window casing before the length gets too short.
If you want to hang them higher, you'll have to order custom drapes. Love patterned panels? Try vertical stripes; the lines visually elongate your walls. Leaning a large mirror against a wall can also make a room seem taller.
5. Give Old Finishes The Cinderella Treatment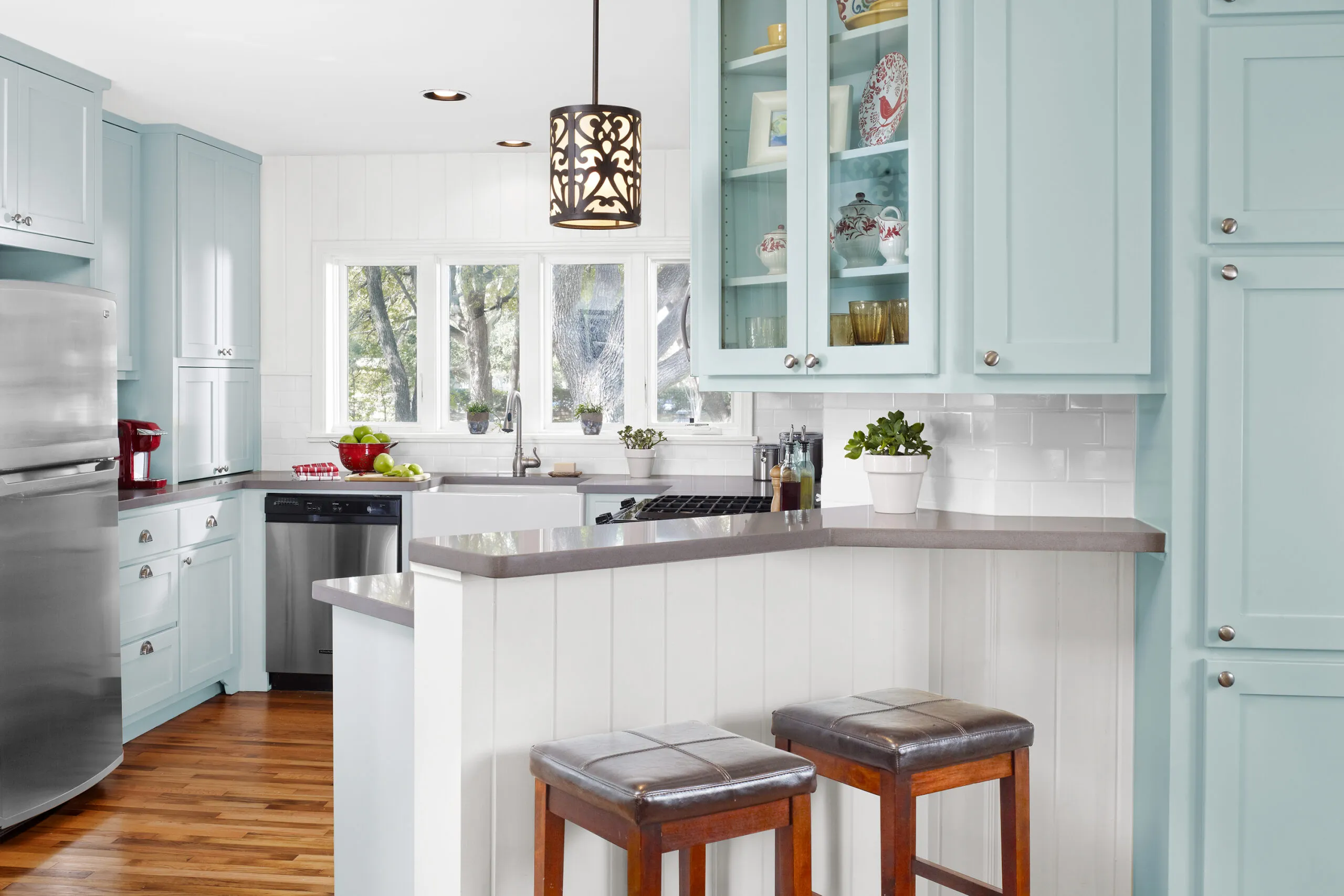 Got dated fixtures? Reinvent them with spray paint and inexpensive refinishing kits. "A 1980s brass chandelier can get a new lease on life with a quick coat of hammered-bronze or satin-nickel spray paint," says Breining.
Even outdated kitchen cabinets benefit from a few coats of white paint and new hardware. And if you thought there was no hope for Formica countertops, think again. Breining swears by Rust-Oleum Countertop Transformations, a DIY counter-coating product that mimics stone, making even the ugliest 1970s counter look fresh.
What's left to do: Swap out cracked and mismatched switch plates and outlet covers for updated matching ones. Says Lynne: "Nothing drags down a refreshed space like a dingy, almond-colored switch plate."
Source: https://www.thisoldhouse.com/21018464/11-foolproof-home-decorating-tips
Article written by: Michelle Brunner
Part 1: https://blog.century21jm.com/home-decorating-tips-for-the-diyer-in-you-part-1/